Background and Achievements
In 2008, Poole Grammar School was selected as a flagship school as part of the Food for Life Partnership (FFLP).  The initiative promotes healthy eating for pupils, sustainable food sourcing, higher organic content menus, reducing food miles, and embedding a healthy food culture in the curriculum to complement our food technology and sciences teaching.
By meeting the demanding FFLP criteria on food sourcing and quality, growing and cookery clubs, farm visits, pupil, staff and community involvement, Poole Grammar obtained the bronze award in 2009, silver in 2011 and gold in June 2014. 
We now have ambassador status and have a high profile not only within the FFLP programme but also with Public Health England as part of their consultation on updating School Food Standards.
What We Do
We use free range eggs, organic flour to bake our bread, MSC certified fish, freedom food certified products, make our own honey, and grow our own fruit, vegetables and herbs.  Salad and vegetarian options are available everyday.  Click here for a sample lunchtime menu.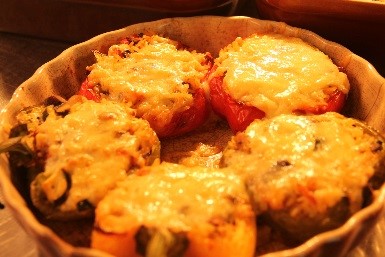 We host and celebrate a number of events during the school calendar such as International Mother Languages Day, Christmas, Chinese New Year, Easter celebrations, and National Roast Dinner Days.  Lunch menus are themed accordingly.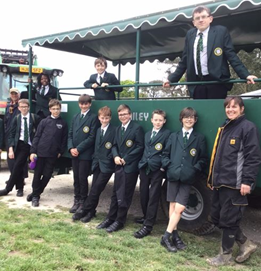 We have developed links with farms including Rempstone Farm (click here to see more).  Other strong community links have developed with Waitrose (Wimborne) and their Leckford Farm in Hampshire, and St Ann's hospital in Poole over their plant growing activities.  We nurture strong community links with schools that we serve food to which include Stanley Green, St Mary's, and Hillbourne. 
Our students can get involved in numerous extra-curriculum clubs such as Gardening, Eco-Club, Food For Life/Green Committee, Bee Club…and our thanks to all the Staff and Governors who support these.
Our Team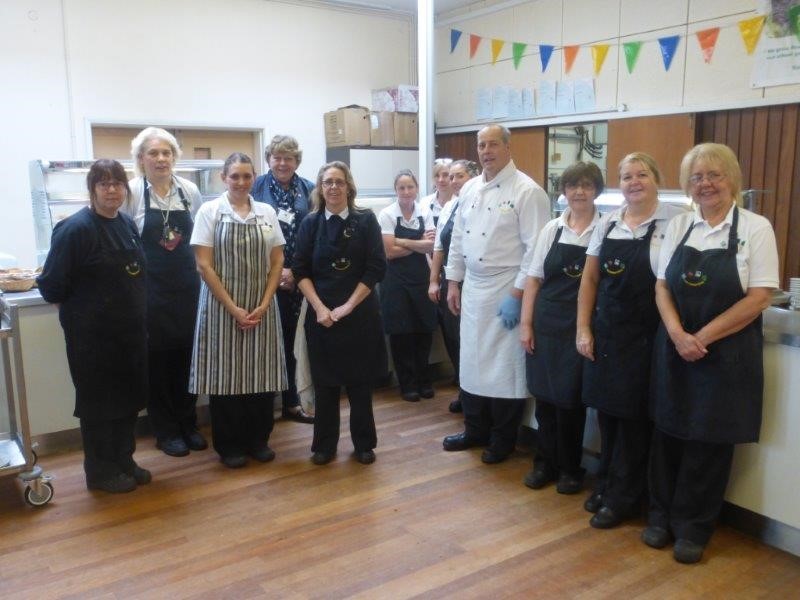 The bedrock has been the hard work and vision of our catering team lead by Chris Watson and Belinda Wright.  The team produce high quality, healthy food for our students, and also support wider community issues such as helping Poole achieve its Fairtrade Town status. 
The achievements of the catering team has led to winning the 2011 NASBM Catering Worker of the Year Award (Chris Watson), shortlisting as one of 5 schools nationally selected for the Times Education Supplement Schools Awards for Healthy Eating (Poole Grammar), and shortlisting in the 2016 BBC Food and Farming Awards for Cook of the Year (Chris Watson).  We have also won a string of Fairtrade awards and attracted national media interest over our healthy eating credentials.
Our success is also due to the enthusiasm and commitment of our Food For Life Ambassadors.  These have been outstanding students who have supported our Food For Life/Green Committee for much of their time at Poole Grammar. 
Our focus is on providing healthy food options served at Poole Grammar.  Click here for advice also provided by a previous Food For Life Ambassador on healthy lunch box suggestions.
Allergen Advice
This information is on display in the Main Hall for all the meals served.  All the freshly prepared sandwiches, baguettes etc contain allergen and ingredients information on their labels.  There is clear allergen labelling for all vending machine items.  If a student needs any advice on any allergen concerns, our catering team would be delighted to help.  For more information, click here for the allergen details for Week 1, Week 2, Week 3, and Week 4 menu options.
Public Health England
In January 2019 we volunteered to be part of the consultation process for updating School Food Standards.  This work was commissioned by Public Health England.   It entailed interviews with our students, catering team, senior managers and Governors, and a questionnaire that many parents kindly responded to.  In essence, we are all very receptive to increasing the fibre and reducing sugar in the food and drinks that we consume. 
Steps we have introduced include serving only whole wheat pasta, adding a new water dispenser so that students can refill
reusable water bottles at more points around the school, eliminating two of the drinks that contain the most sugar offered at the school, and introducing a new oat and raisin cookie for serving at school. 
Summary
We are very receptive to ideas to keep promoting healthy eating.  Student voice and engagement is vital for this.