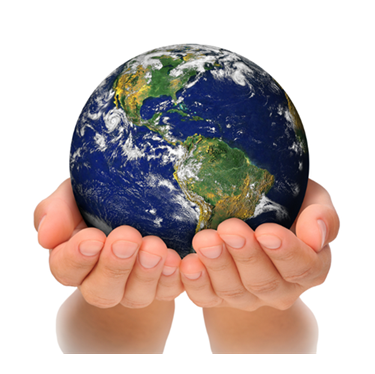 The Geography curriculum at Poole Grammar School has three elements:
1) Intent: What do we learn?
2) Implementation: How do we learn it?
3) Impact: How do we know we have been successful?
Intent
How is the curriculum designed in your subject area?
The geography curriculum at Poole Grammar School is designed to be inclusive, accessible and progressive.  Whilst the subject is vast and wide, we have selected human and physical areas of study that reflect the variable and complex aspects of life on Earth.  KS3 could be seen as a foundation for GCSE, and GCSE a foundation for A-Level.  This, in turn, is a springboard to a wide variety of geography-related further education courses or employment.
What skills/knowledge are gained at each stage?
At each stage of the curriculum we aim to touch on a variety of skills from source interpretation, analysing data, building graphs, IT skills, cartographic skills, comparing and contrasting, justifying, persuasive writing, team based skills and presentation…the list goes on!  Through the years these skills are revisited and developed, resulting in competent geographers who are able to apply them to other subjects.
What are the over-arching concepts?
The over-arching concept is that we have a responsibility to be aware, informed and accountable for our actions on planet Earth.  We are clear that the role of the human being is one that can reshape, develop, harm or improve environments, take decisions that impact on the future of more than just humans.  The position we find ourselves in is a powerful one (even as a school pupil) and with this power comes responsibility.  We hope that our geographers leave with a sense of mindfulness about their actions, and leave us at the end of Year 13 empowered and informed.
What are you trying to achieve through your curriculum?
We are simply trying to develop ability in our geographers.  Enabling them to make links between units investigated and the real world, encouraging them to question and want to scratch beneath the surface and meeting their entitlement to learn about a wide variety of concepts.  If we achieve this we have done well.
Is the curriculum ambitious and appropriate for all learners?
Geography is, by its very nature, accessible to all.  Its variety means that pupils will have many opportunities to engage with something they really enjoy.  We employ a range of teaching and learning styles that support pupils who may struggle with concepts, but push those who are more competent in a certain area.  There is no 'roof' to this subject and there is always another path to investigate.  Our top end geographers are encouraged to push the boundaries and find links, whether that be examples in the contemporary world, with other subjects or considering the future.  With six experienced geography specialists to teach our pupils (including two geologists) we are able to guide our young geographers effectively.
Implementation
How is the curriculum delivered in your subject area?
The curriculum is delivered over a three lesson per fortnight structure at KS3, five lessons at GCSE and nine lessons at A-Level.  Formal assessments at KS3 are termly, whereas GCSE and A-Level will have mid/end of unit assessments, end of year and mock exams. 
Which topics are studied and why?
The following structure has been developed, tested and improved over the last couple of years of teaching.  The links, mix of units and flow allow us to capitalise on concepts, develop skills in a suitable order, revisit processes and maximise the opportunity for geographers to develop along this journey.  It also allows for fieldwork to be interwoven for each year group at the most suitable times of year, and importantly builds in 'in-class' revision time for the last stages of the GCSE and A-Level courses.
Year

Autumn 1

Autumn 2

Spring 1

Spring 2

Summer 1

Summer 2

 7

What is Geog?

Tectonics

Globalisation

Weather and Climate

Urban and Rural UK

Africa

 8

Map skills Fantasy Island

Cold Environments + Antarctica

Energy

Tourism

Crime – With GIS

Settlement Corfe

 9

Coasts

Rivers

Conflict

Japan

GCSE Ecosystems and TRFs

GCSE         Hot Deserts

 10

Urban Challenges     (UK and Nigeria)

Natural Hazards (Tectonic, Climatic and Climate change)

Changing Economic World 1

Urban Fieldwork

Changing Economic World 2

 11

River Landscapes

Physical Fdwork

Resource Management UK

Glacial Landscapes

 
Year

Autumn 1

Autumn 2

Spring 1

Spring 2

Summer 1

Summer 2

 12  Teacher 1

 Landscape systems 1a    Coastal landscapes

 Landscape systems 2                  Earth's life support systems

Y12 mock

 NEA and fieldwork

 12  Teacher 2

 Human interactions 1    Changing spaces, making places

 Human interactions 2d Human rights

Human interactions 2b Global migration

Y12 mock

 NEA and fieldwork

 13  Teacher 1

 NEA Final

 Geographical debates 1 CC / DD / EO / HE

Y13 mock

Geographical debates 1  CC / DD / EO / HE

 Skills           (to reflect previous units)

Revision

 

 13  Teacher 2

 NEA Final

Human interactions 2b Global migration

Geographical debates 2  CC / DD / EO / HE

Y13 mock

 Geographical debates 2    CC / DD / EO / HE

Revision

 
Impact
What impact is your curriculum having on students' knowledge and understanding?
This curriculum currently meets the needs and entitlement of our students (although is not set in stone and is constantly evolving along with our understanding of the world, and exam board upgrades!).  It reflects national curriculum at KS3 and at KS4/5 has its foundations in the specification requirements.  Pupils walk step by step through a structure that is progressive and builds on prior learning.  In addition to this formal guidance we 'put meat on the bones' through using specialist knowledge and experience to develop resources far reaching beyond text-book basics, by offering fieldwork experiences to every pupil at each year of schooling and by doing our best to engage and spark interest in geography beyond the classroom.  We also maintain high academic standards and results at both GCSE and A-Level.
Are there links to prior, current and future learning?
We respect that our feeder schools all teach some form of geography through various guises, but as a result our pupils come to the school with a wide variety of prior knowledge and exposure to the subject.  We are sensitive to this, especially in Year 7, and differentiate to involve and challenge learners who may be at risk of 'repeating' an area of learning, whilst supporting those starting from ground zero.
Current learning is contemporary.  Whilst core geography including theories, processes and concepts remain relatively constant, the very nature of the subject demands that we continually update and adapt to new case studies and events that reflect our changing world.  Our pupils should recognise elements of their learning in the news, as they travel on holiday or walk home.  The should be able to take this learning away with them and apply/appreciate it even if they end their formal geography career at the end of a key stage.
What will students have achieved by the end of each key stage?
Our hope is that at the end of each key stage our geographers feel ready and are hungry for more.  We do our best to facilitate this transition, and have enjoyed sustained high uptake at GCSE and A-Level.  Essentially, pupils will have met standards required to take the next step, and as our curriculum structure suggests, pupils should be able to interpret and discuss information from a variety of human and physical arenas.  Whilst the skills learned and practiced through key stage 3 are revisited again and again (in a variety of forms), they are done so at greater depth as the key stage progresses, with GCSE Assessment Objectives being pulled down into the latter key stage 3 skills, and A-Level objectives to GCSE learning respectively.
How well prepared are students for the next stage in their lives?
On a personal level we hope that pupils feel empowered to be active and informed members of the community, make good choices and consider their consequences.  Pupils should be able to enjoy the option of further study in geography related subject areas or work, with an aim to be an engaged and thoughtful human being.