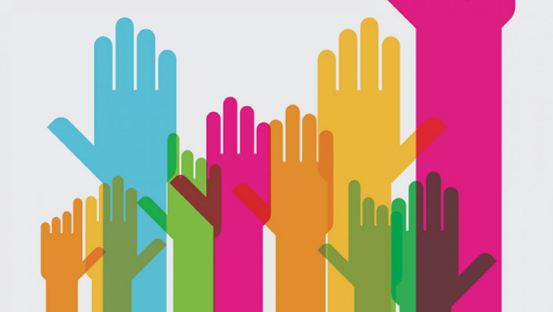 The PSHE curriculum at Poole Grammar School has three elements:
1) Intent: What do we learn?
2) Implementation: How do we learn it?
3) Impact: How do we know we have been successful?
Intent
The PSHE curriculum at Poole Grammar School is designed using the PSHE Association Programme of Study as a basis, supplemented by our knowledge of the needs of Poole Grammar students. Each year group will look at a range of topics under the overarching themes of
Health and Wellbeing
Relationships
Living in the Wider World.
At Key Stage 3, pupils build on the skills, values, knowledge and understanding they have acquired and developed during the primary phase. PSHE acknowledges and addresses the changes that young people are experiencing, beginning with the transition to secondary school, the challenges of adolescence and their increasing independence. It teaches the skills which will equip them for the opportunities and challenges of life, and allows them to be more confident in addressing the challenges of effective learning and making a full and active contribution to society.
At Key Stage 4, pupils extend and rehearse the skills, further explore attitudes and values, and deepen knowledge and understanding acquired during Key Stage 3. PSHE reflects the fact that students are moving towards an independent role in adult life, taking on greater responsibility for themselves and others.
Implementation
PSHE is delivered through one lesson a fortnight across all three key stages. Lessons will be taught by a dedicated team of PSHE teachers with input from external speakers where appropriate
Student will study the following topics in their PSHE lessons:
| | | | | | | |
| --- | --- | --- | --- | --- | --- | --- |
| | Autumn 1 | Autumn 2 | Spring 1 | Spring 2 | Summer 1 | Summer 2 |
| Year 7 | Grangenders | Grangenders | Grangenders | Grangenders | First Aid | Personal Health and Careers |
| Year 8 | Living in the Wider World | Personal Health | Digital Literacy | Citizenship | RSE | Careers |
| Year 9 | Finance | Careers | Personal Health | Personal Health | RSE | Awareness of the Wider World |
| Year 10 | Inclusion, Belonging and Addressing Extremism | Careers – Work Experience | RSE | Physical and Mental Health | RSE | First Aid |
| Year 11 | Mental Health | RSE | Finance | RSE | Looking forward | |
Grangenders is a Year 7 Scheme of Work that follows a group of fictional students as they begin their life at secondary school. It covers topics such as building relationships, peer pressure, solving conflicts in friendships and teamwork.
Below is the Relationships and Sex Education Curriculum Map, which explains what will be covered in each of the RSE areas mentioned above.
Year group

Term

Topic/theme details

Year 7

Autumn 1 to Spring 2

Relationships (covered throughout Grangenders):

·   Building relationships

·   Peer Pressure

·   Impacts of behaviour and actions on others

·   Resolving problems in relationships

·   Handling bereavement and supporting those who have experienced a loss

Year 8

Summer 1

Puberty

Gender/Sexual Orientation

Healthy/Unhealthy Relationships

Year 9

Summer 1

Consent

Contraception

STIs

Testicular Cancer

Year 10

Spring 1

Sexism and Toxic Masculinity

Sharing sexual images

Body Image

What makes good, healthy, safe sex

Year 10

Summer 1

MARS (Communication and Conflict Management)

Ending Relationships

Dangers of Pornography

Year 11

Autumn 1

MARS (Commitment and Choice, and Love is…)

Testicular Cancer

Year 11

Spring 2

Impacts of Pornography

Pornography and the Law

Consent

Victim Blaming
In addition to the fortnightly lessons, students will also have one off talks from the Safer Schools and Communities Team from Dorset Police on the topics of Anti-Bullying, E-Safety, and Child Sexual Exploitation.
 Impact
Our PSHE curriculum will prepare and equip students for a successful life at their current stage and for their futures, both immediate and long term. It will encourage students to have high levels of respect for each other, to consider one another's wellbeing and enable them to develop into well rounded individuals who support others, manage their own behaviour and are actively seeking social justice. Through PSHE lessons, students will learn acceptance, tolerance and empathy, alongside strategies to respond to bullying, prejudice and discrimination. Students will also develop resilience, confidence and independence as key aspects of character education.