Noticeboard
Christmas Holiday 2018
The School will close at 12.30pm on Friday 21st December for Christmas Holidays
School Adverse Weather Procedure
As it's now officially winter, our procedure for emergency school closure can be found here.
Admissions Policy 2020 For Consultation
Now available to view here for consultation until 12 January 2019.
Latest News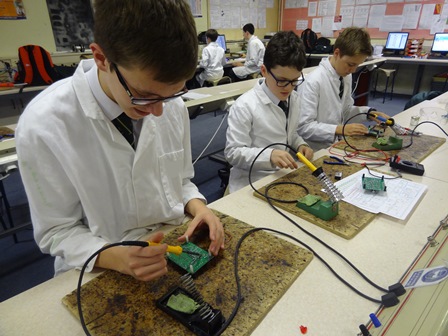 A partnership between leading technology company Flowbird Transport Intelligence (previously Parkeon Transportation) and Poole Grammar School is opening up new learning opportunities for aspiring electronics engineers. Flowbird has sponsored the purchase of printed...
The School Admissions Policy for Admissions in September 2020 is now available for consultation purposes. The consultation runs from 19 November to 9 January.  Any comments about the revised policy should be sent direct to Andy Baker, Headteacher, at the school,...
Catch up on all the latest school news and information here.
"To promote and pursue excellence in a stimulating and creative environment, where all are committed to lifelong learning"